In this episode, Breja and Jen share some stories about getting in-game with listeners of the show. They also talk about the Cow Level, and discuss what could be done to make the game more accessible to very casual players.
In this episode:
* We read and respond to tweets from @kendorath, @4daHorde2, @ShatteredStone, @thealienationer, @The_Breja, @nevikjames, @Torrack1714, @HomeTownHero008, @BlaineTrain23, @NeinballGamer, @Lanntonio, @TheWMWorkshop, @Hawgeye_ctr, @TheInedibleF, @Algaron87, @CruentusRelic, and @AntiStar316.
Here is the screenshot @thealienationer tweeted:

Here is the screenshot @CruentusRelic tweeted: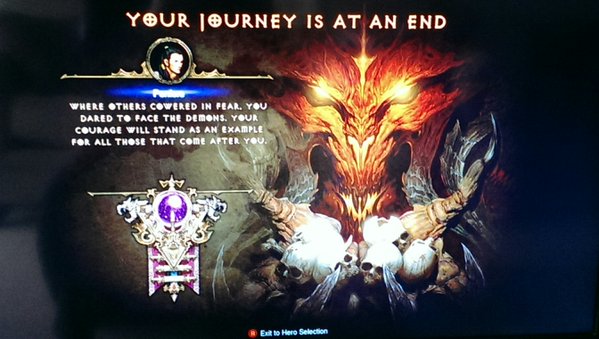 Here is the video @CruentusRelic mentioned in a tweet:

Thank you to everyone who sent Tweets to the show. Send us a tweet @ShatteredStone and we will read it on the next episode!
* QUESTION OF THE SHOW: "What do you like in patch 2.4.1?" Tweet your answer to @ShatteredStone.
* We read and responded to an email from @Algaron87 – who also sent us an "audio email". Send your comments, questions, and Diablo related stories to show@ShatteredSoulstone.com and we will share it on the show.
Links for you to Visit:
* The Diablo YouTube account posted a video called "Lightning Talk: Building Better Goblins featuring Alex Suleman" (Alex Suleman is a Senior Designer.)

* Community Manager Kauza has a Forum post called "Quick Chat About the Next PTR Patch".
* Community Manager Nevalistis responded to a Forum post called: "Anything Special About the New Kanai Event?"

The Patch 2.3.0 Preview: Kanai's Cube article Nevalistis referred to was posted on July 28, 2015, but still provides a good explanation of who Kevin Kanai Griffith was and the lore behind the Kanai's Cube.
* Leviathan has a video called "How to Get to Kanai's Stomping Ground (New Cow Level)"

* Develop posted an article titled: "Blizzard Honors late Diablo III dev with secret cow level", which was written by Matthew Jarvis
Podcast: Play in new window | Download
Subscribe: Apple Podcasts | Google Podcasts | Android | Stitcher | Blubrry | RSS