After an unanticipated holiday hiatus, we are back with episode 107, the first episode of 2016. Breja has been super busy with work, but still found time to play some Diablo III on console. Jen has also been super busy with work, but somehow managed to build a small army and do some ghost hunting during season 4. They are both looking forward to Season 5.
In this episode:
* We received tweets from: @Kherova, @Queenofhaiku, @josukeshair, @kendorath, @shawno, @wingthequick, @TheWMWorkshop, @nevikjames, @Torrack1714, @AntiStar316, @guerilla_law and@KSBpodcast. Thank you to all the Tweeters!
Send us a tweet @ShatteredStone and we will read and respond to it in our next episode.
We did not receive any email for this episode. If you would like to send us an email about what you have been up to in game, or with Diablo related questions, please do! Send it to Show@ShatteredSoulstone.com!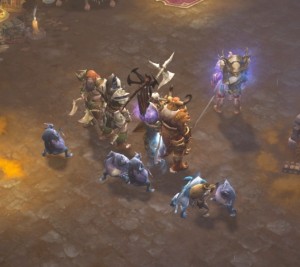 Jen's Army consisted of: Barbarian, 3 Ancients, invincible Templar, Treasure Goblin, 4 Fallen Lunatics, and a Frost Hound.
Links for you to Visit:
* Patch 2.4.0. Preview: Greyhollow Island has details about to expect from this creepy new area.
* First Look – Season 5 has good information about the new stuff that will be coming to Season 5, including an awesome image of what all the sets from Haedrig's Gift look like.
* The @Diablo Twitter account tweeted about Haedrig's Gift:
Complete stages of the Season Journey and get a six-piece set delivered right to your mailbox. #ComingIn240 pic.twitter.com/p3ajle9WhQ

— Diablo (@Diablo) January 11, 2016
* The Patch 2.4.0 notes have tons of details, including new features and all changes that have been made.
* Nevalistis did a fantastic job narrating the "What's New in Patch 2.4.0?" video!

Show Links:
Podcast: Play in new window | Download
Subscribe: Apple Podcasts | Google Podcasts | Android | Stitcher | Blubrry | RSS