Show notes originally posted by Nevik
In this episode, Nevik, Breja, and Jen are joined by Lanntonio, (our 4th Musketeer). Yes, this episode is just a little bit later than expected. Let's just say that a few of the hosts have run into technical difficulties of the medical kind. (We explain more about that in the show).
We start this episode with our new segment where we share what we have been up to in Diablo III, (as well as some of the other, "irl" stuff we have been up to). Don't worry, we avoided talking about things that might be "spoilers" as much as possible.
In this episode:
* We read, and respond to, lovely listener email from Chad, Sangera, Commander Bird, Smokimus, RipKord, Floydman and @spiderkav. Wow, that's a lot of email! In addition to being loot junkies, the hosts of Shattered Soulstone are also email junkies. Please, send us more at show@shatteredsoulstone.com. We will be happy to read it off in our next episode.
* Our contest: Name Nevik's LOL Doctor is now over and we announce the winner. Congrats to…. the person who won. 😉
* Jen has continued the series of blogs about the artwork that is featured in the 2012 Diablo III Wall Calendar. The latest one is called, The Demons of May.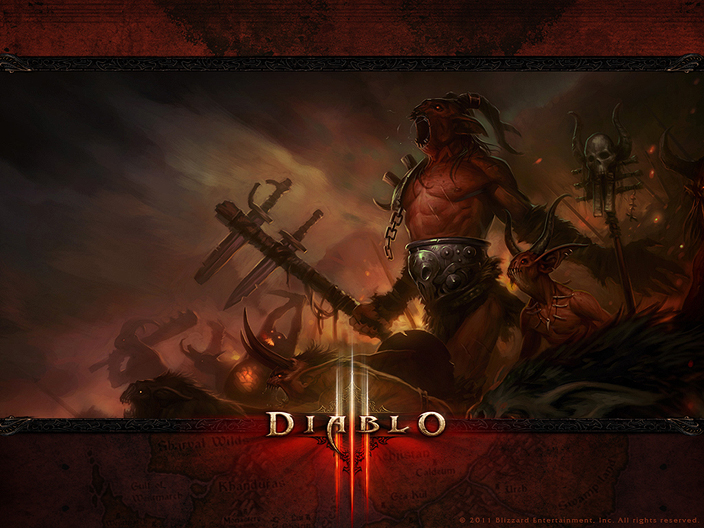 In Diablo news:
* Need more Diablo podcasts to listen to? We recommend that you check out Diablo Off the Record and The Inferno Podcast.
* And while you are at it, give a listen to The Addicted, episode 133. Nevik was a guest on their show!
* SPOILER ALERT!! Matthew Rossi wrote an amazing blog post about his thoughts about the plot of Diablo III. This post has a massive amount of spoilers in it, so, be warned! Those of you who have finished the game, or, who aren't worried about spoilers, should definitely check it out. SPOILER ALERT OVER!
* Want to learn how to make a Ranged Barbarian build? Check out the Ranged Barbarian Guide.
You will also enjoy the video that goes along with it:

* For a good laugh, check out this video by "Robert Pooner and the Spice Boys". What happens when four players each create a brand new, level one, Barbarian – refuse to upgrade the armor and weapons from what they start with – and attempt to take down the Skeleton King in Hardcore mode? Find out!

Email your questions to us at show@shatteredsoulstone.com
Show Links:
Podcast: Play in new window | Download
Subscribe: Apple Podcasts | Google Podcasts | Android | Stitcher | Blubrry | RSS